Help us serve future cadets... Remember the Academy in your will or trust.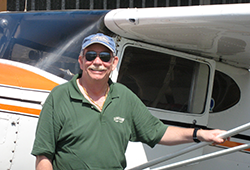 Ben Troemel '78
Falcon Foundation Scholar
20 years service, many in Special Ops
Retired twice (Lt. Col and Delta Airlines Capt.)
Active in travel, fishing and walking beaches
Polaris Society member since 2011
Legacy gift will help USAFA priorities
Retirement home in Cocoa Beach, FL
A charitable bequest is one of the easiest ways to leave a lasting legacy at the Air Force Academy. In addition to helping to secure an exceptional future for cadets who will join you on the long blue line, a bequest to the USAFA Endowment may also lessen the tax burden on your family and estate. For information and assistance, contact Dale Zschoche at 719-472-2059 or email him at [email protected].